A business meeting is a situation where we want to look not only beautiful, but also elegant and professional. Our image affects how we are perceived and makes us feel strong and confident. With the feeling that our outfit is inadequate for the occasion, it is difficult to make a good impression, but also to feel comfortable. See how to create elegant styles for business meetings.
Pencil skirt – a must-have in every businesswoman's closet
A pencil skirt is the basis of elegance, even a simple t-shirt combined with such a skirt can create a stunning business look. When you add a jacket to this set, the styling becomes a full-fledged outfit for a business meeting. A pencil skirt in duo with a shirt is a very classic and elegant combination, which has not disappointed women in office and lovers of elegance for decades. A pencil skirt in bottle green or red will work for less formal occasions and for everyday office outings. A steel, navy blue or black skirt is the right choice for important meetings, where you have to be and look exceptionally professional. You may complete this outfit with a jacket, which will add even more elegance to your outfit, and with delicate jewelry.
Business style dress
This is another reliable suggestion used by businesswomen around the world. A simple, elegant dress that usually ends at the knees is the definition of classic and elegant. In this case, color also matters, muted shades of gray, brown and navy blue are a sure choice for an important meeting or conference. Everyday dresses for work can have more vivid and bold colors. Long-sleeved dresses will work for the winter months, while in the summer a slightly built-up princeska will provide you with both elegance and comfort on hot days. A dress will allow you to feel confident and feminine, which will make the meeting a pleasure for you, and not a stressful situation.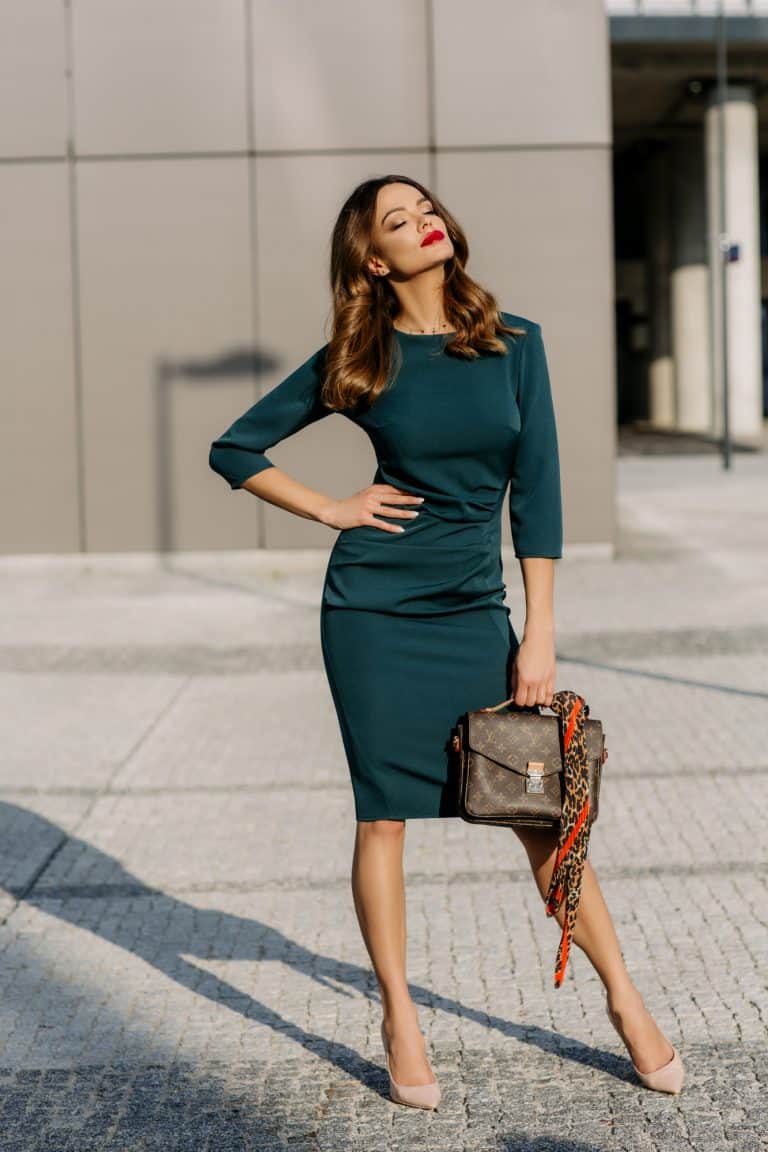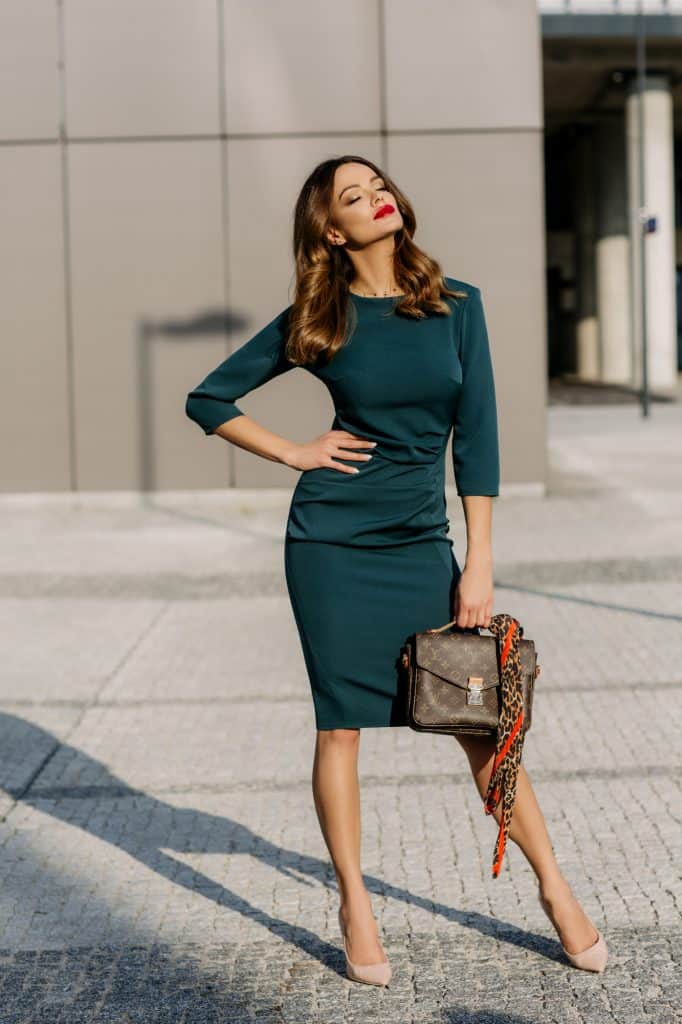 Women's suit – the choice for strong women
Every strong woman should have a suit in her closet, and not her husband's. Unfortunately, women in managerial positions sometimes face inappropriate comments and prejudice from men. Studies show that women in pants are taken more seriously by men. While this is an extremely sad truth, women in pants and suits, are more respectful and sometimes even intimidating to men. Cropped pants and a jacket combined with high stiletto heels are a sign for everyone around that they are dealing with a woman who is not afraid to fight for her own and does not tolerate compromises. Women's suit is certainly the right choice for business meetings and other occasions.
Shoes to business styling
A business look is not just about clothes and jewelry, shoes are an equally important part of a woman's styling. The right footwear will complement any outfit and can change its entire character. Sporty shoes, worn with a jacket will make the whole styling more casual, and stilettos will add class and elegance to the outfit. The following shoes will go well with a dress women's leather pumps or suede shoes or ballerinas. A skirt will go well with high-heeled shoes, as well as with moccasins or classic shoes. When choosing shoes for your outfit, you should take into account not only whether everything fits together, but also your comfort. After all, eight hours at work in high heels is quite a strain on your feet and spine.
Successful women need to take care of their image and look flawless. Every business meeting requires us to look perfect and professional. With a few tips and well-chosen fixed closet items, creating a business look will no longer be a challenge
Main photo: Andrea Piacquadio from Pexels