Most women are convinced that black is slimming. Unfortunately this is only a partial truth. Black color allows you to hide the flaws of the figure, but for some women simply does not serve. It often overwhelms the figure and even makes it look old.
When does the color black slim down?
Black is a very strong color, strongly contrasts with lighter colors. Ladies with more body like it very much. But is it really slimming? Dark color draws attention away from the figure, so it masks wide hips or shoulders. Dresses in the style of "little black" look good on every woman. A-line dresses, which conceal a larger belly or wider hips, are recommended to cover up figure imperfections. Black hairstyles look great when they are dresses or single pieces of clothing matched with other colors. However, when the entire outfit is black, it tends to overpower the figure and tends to age the complexion, giving it an earthy tone. Such an outfit does not draw much attention in autumn and winter but on warmer days a black total look is simply uncomfortable. Moreover, the combination of black with a lighter color emphasizes the shape of the figure and works in favor of women. If a dark outfit is really supposed to slim down, it is recommended to mask individual figure imperfections, e.g. if your thighs are big, choose black pants, and if your hips are wide, choose skirts that cover them up. Bright colors, on the other hand, should emphasize feminine assets, such as bigger breasts or narrow waist.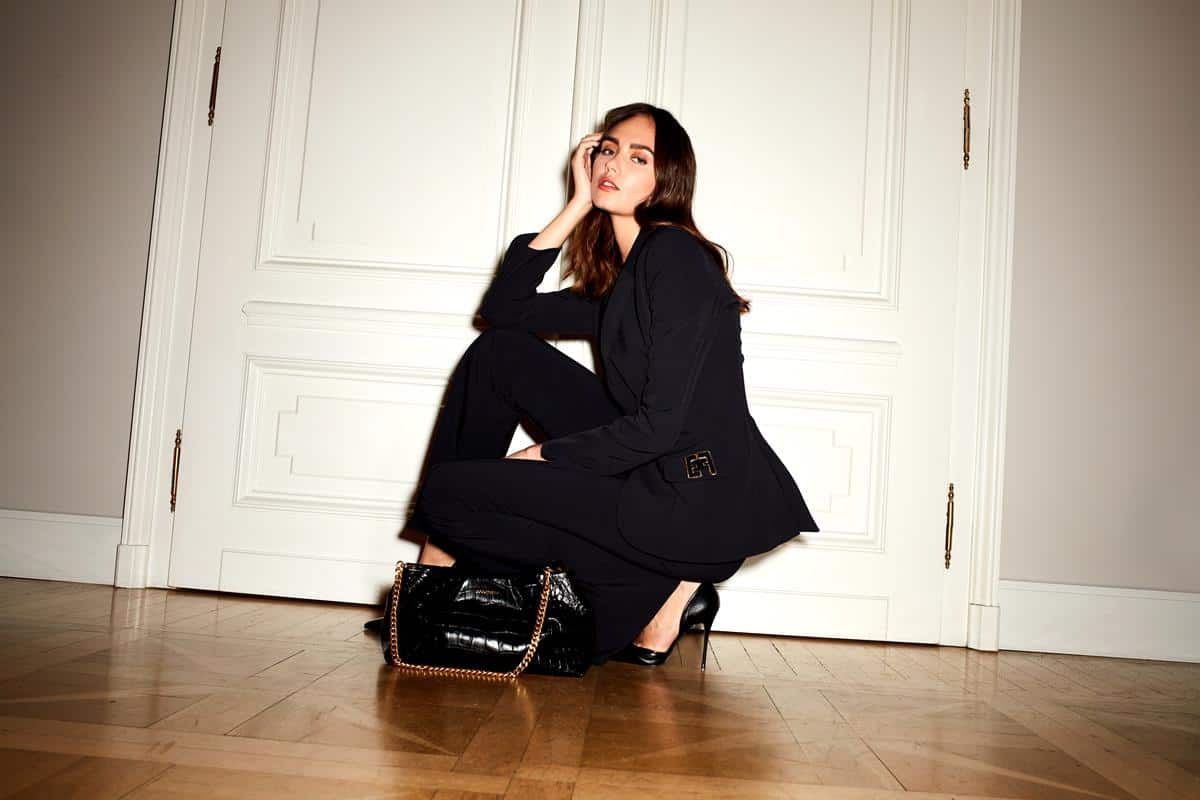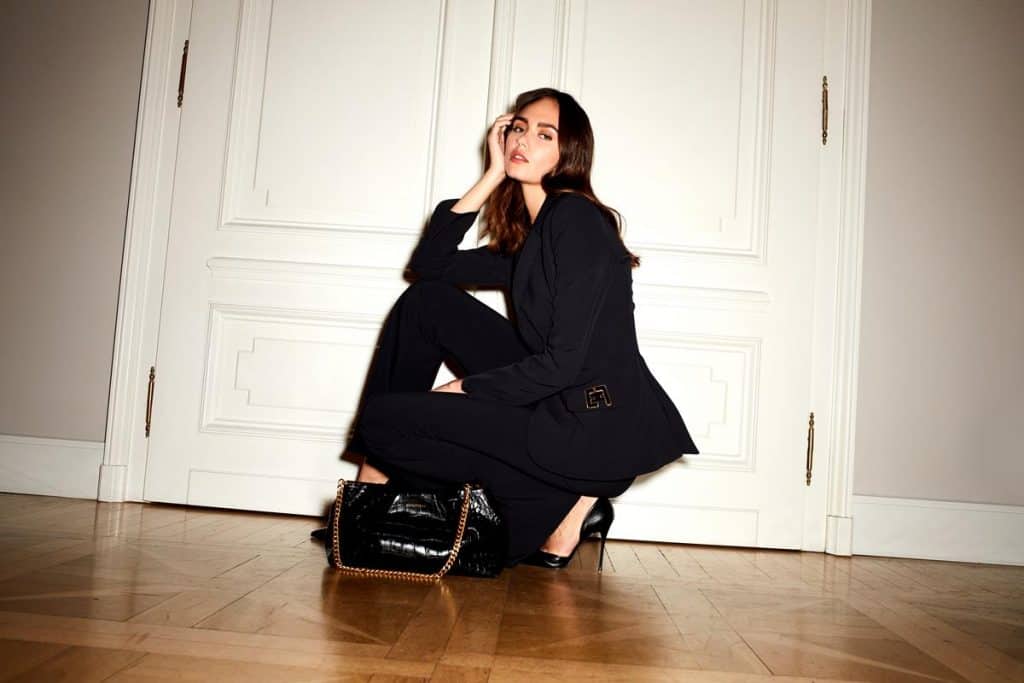 Black is not the only colour that makes you look slimmer
Although the belief that black is slimming is still alive, it is not the only colour that has this gift. There are also other colors that look exceptionally good and additionally mask imperfections. To take care of your figure and style the following tips are an absolute must in the world of fashion tricks
Avoid very light colors such as white, beige or pastels
Choose darker clothes with medium saturation shades, such as navy blue, grey and maroon
If you like bright colors, wear them only as accessories: jewelry, handbag or extravagant shoes
What colors are alternatives to the popular black?
The belief of black slimming outfits is not entirely wrong, but there are other colors that are equally good for a woman's figure
Navy blue
This color is the best alternative to black. First of all, it does not overwhelm the figure of a woman with its intensity and strength of saturation. It is a dark color that gently emphasizes the silhouette. Black, in turn, strongly outlines the figure, which only exaggerates the flaws of the body – especially in the stomach area. Navy blue suits perfectly for every occasion. It can be worn to work and for larger occasions. Dresses are elegant, but they do not stand out from others. What's more, clothes in this color are great for ensembles! There is no obstacle to combine a shirt and pants in navy blue color – navy total look takes off unnecessary kilograms and optically slims your silhouette
Shades of grey
Grey is always a good choice. It is lighter than black so it does not attract attention. There are many shades of grey, so women always have the opportunity to choose suitable clothes. For styles which conceal flaws we recommend darker colors. Grey can be matched with all colors. Look created from black and gray looks extremely elegant, lighter color tones down darker, so the whole does not overwhelm so much. The color gray harmonizes with every complexion, does not age, and the complexion looks radiant, not tired